Scientific Buildings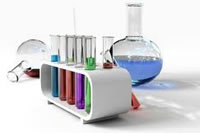 Scientific buildings require a delicate balance of bespoke requirements: from highly secure and environmentally controlled 'black box' areas to large, open spaces that encourage interaction and knowledge sharing, scientific spaces need to stimulate the creativity so vital to achieving breakthrough ideas.
As well as being exceptional research facilities, we understand that scientific buildings also need to meet tough environmental guidelines. We offer sustainable solutions that are often groundbreaking for buildings of this type; continually investigating new ways to save the client money on energy costs and reduce their carbon footprint.
The challenge for research facilities is that with stringent environment control band criteria combined with 24/7 usage and no cross contamination it is extremely difficult to achieve incorporate low carbon technology.
By installing our Econet Recovery System it is possible to reduce Carbon Emissions by up to 45% compared to conventional Air Conditioning Systems as well as gaurantee-ing no cross contamination.
Air comfort and temperature control are a critical part of a research environment, using our Activent systems we guarantee optimum comfort and ensure low air velocity to ensure no air pattern disturbance for fume cupboard extract.
Our technology offering includes:
Case studies
View our other market segments