Retail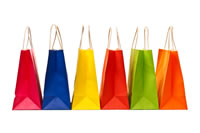 Competition for business within the retail sector has recently increased sharply, placing increased pressure on businesses to drive-down costs in order to maintain profit margins. There is increasing pressure on retailers to meet targets to reduce their CO2 emissions. One obvious solution for both these issues is the reduction of energy consumption by applying modern sustainable technologies.
EAC work together with the retailers to identify and implement the best solutions, including:
Econet Recovery System
Integreal DX Cooling System
Air Source Heat pumps
Free Cooling Chillers
Our Packaged Energy Systems (PES) can typically save our customers in the region of 10-15% without the requirement for capital investment while our range of HID and efficient lighting can achieve maximum savings over a comparatively short payback period creating significant financial savings.
Air distribution is a critical part of the store environment using our Activent Nozzle System and Displacement Terminals we ensure the most comfortable and energy efficient shopping environment.
Our technology offering includes:
Case studies
View our other market segments